The ceramic works here today are all from the Autistic students. I am very happy that their unique talents had an opportunity to impress, and that their art helped raise awareness for Autism on this important month… that's something we all feel proud of!" explained Alice, better known as Lai Lai Art, who conducted workshops with the students over several months, engaging them in a challenging yet rewarding mosaic composition of activities, "the students get more confident overtime and truly shone when they saw their art pieces being sold during the event. I'd personally like to thank all of them; Ng Yi Shen, Lee Shen Zhi, Ryan Ho Mun Lok, Timothy Ow, Lee Louh Yi, Kong Chan Weng and Chen Yi Zhe for sharing their creativity with me.
Kuala Lumpur, Malaysia, 7 April, 2021. Alice Guerra, Chair of Inkmaker Group's Foundation, has contributed to and curated a unique art exhibition to coincide with World Autism Awareness Month in Malaysia's capital, Kuala Lumpur.
Held at the Four Points by Sheraton Kuala Lumpur, Chinatown, the exhibition titled "Through Our Heart" showcases the works of students from Sri Eden, a local non-profit and NGO for children with special needs, in Kuala Lumpur.
The collaboration—between Lai Lai Art Studio, Dr. Choy Sook Kuen from Oasis Place, Ms. Choy Yuin Yi of Masteron and the team at Four Points by Sheraton Kuala Lumpur, Chinatown—hosted a joint fundraising to coincide with the event.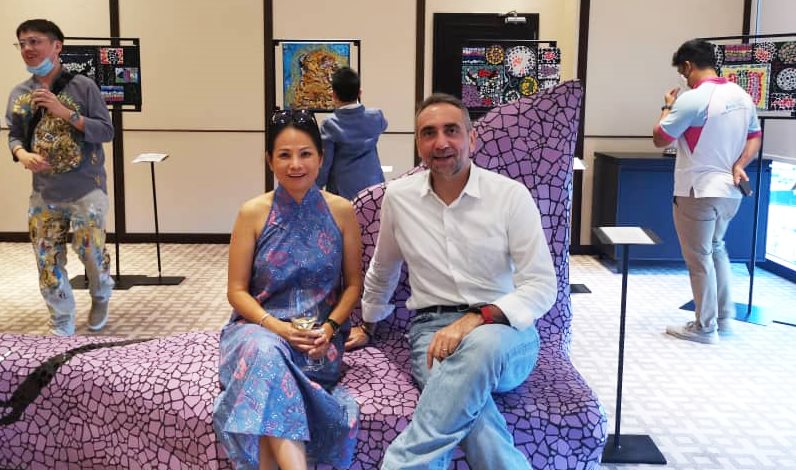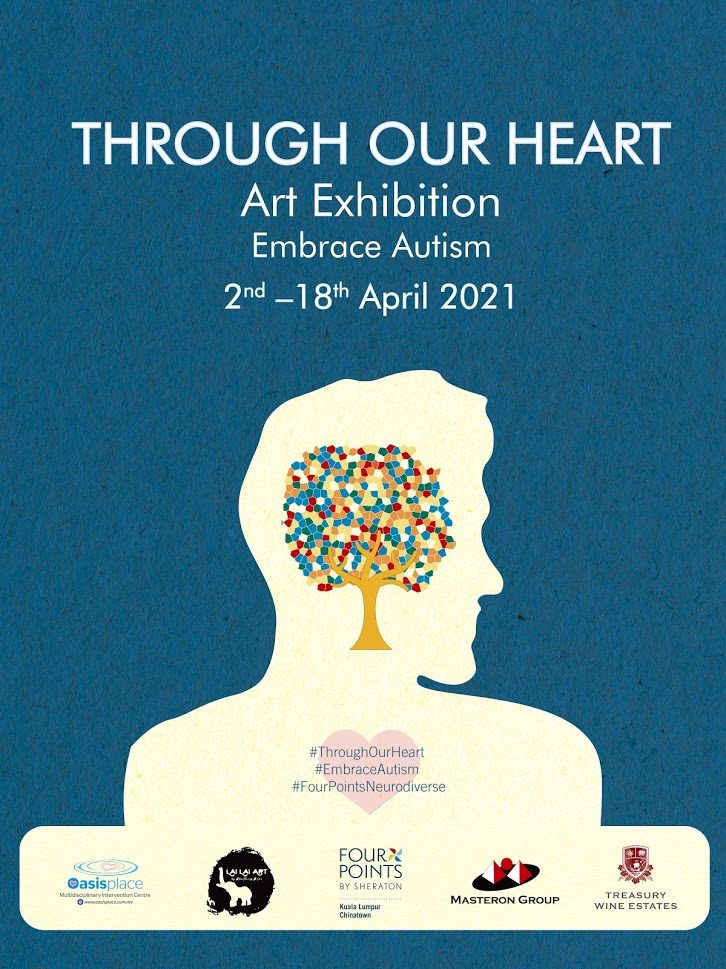 Having conducted previous ceramic-art workshops with the students of Sri Eden last Christmas, Alice said the students had worked hard in preparation for this event.
Mrs. Guerra, who at the beginning of the year accepted the challenge to set-up an Inkmaker Group Foundation, said that she was looking forward to a busy agenda of social interactions and activities within the community.
Silvio Cimenti / Inkmaker Group Communications