Kuala Lumpur, Malaysia, 29 Dec, 2020: Spurred on by the festive spirit, Inkmaker Group, yesterday held another mosaics workshop. On this occasion it was for a children's learning camp organised by the Jenjarom Buddhist Temple in Kuala Lumpur.
"It was inspiring to see how much joy the activity brought to all the children and how it was able to positively channel their expression and creativity. I believe we were all enriched from the occasion, personally I have learnt so much from them and have made many new friends. I'd like to thank all the participants for joining. Inkmaker Group will certainly be doing more activities with Jenjarom Temple's children's learning camp in future," explained Alice Guerra (spouse of Roberto Guerra, CEO Asia Pacific, Inkmaker Group) who personally led the project.
Alice, a globally acclaimed fine artist in her own right, researches and creates from her studios in Malaysia and Italy. She has held several exhibitions worldwide and is an active philanthropist devoted to children's causes. She recently held activities with the special-needs children of Sri Eden school, Kuala Lumpur and National Cancer Society Malaysia, Youth Division in Malaysia.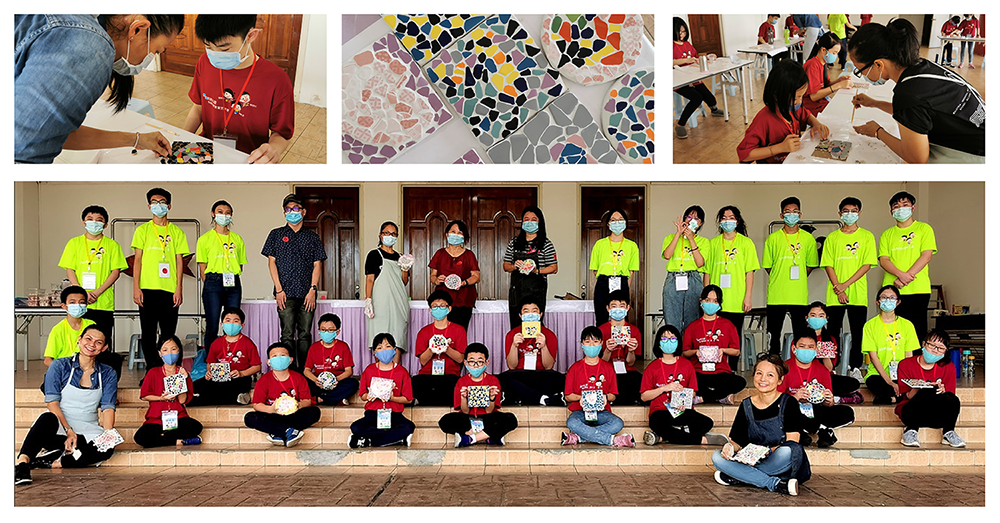 The guardians of the Jenjarom Buddhist Temple were particularly happy with the event and would like to thank Alice and Inkmaker Group for making it such a pleasurable and memorable day for the children.
"There is much to be done, we have a dream and slowly we will make it happen," concluded Mrs. Guerra, who is responsible for setting-up Inkmaker Group's new "Foundation", for 2021.

Silvio Cimenti / Inkmaker Group Communications