Inkmaker distinguished itself again recently at the acclaimed Paint&Pintura's "Industria de Tintas do Brasil" award ceremony. Hailed as the "Oscars" of the Brazilian paint sector, as broadcasted live via internet, the 24th award ceremony announced Inkmaker as winner of the best "Industrial Tinting System", for the 7th consecutive year, as voted by the people of Brazil.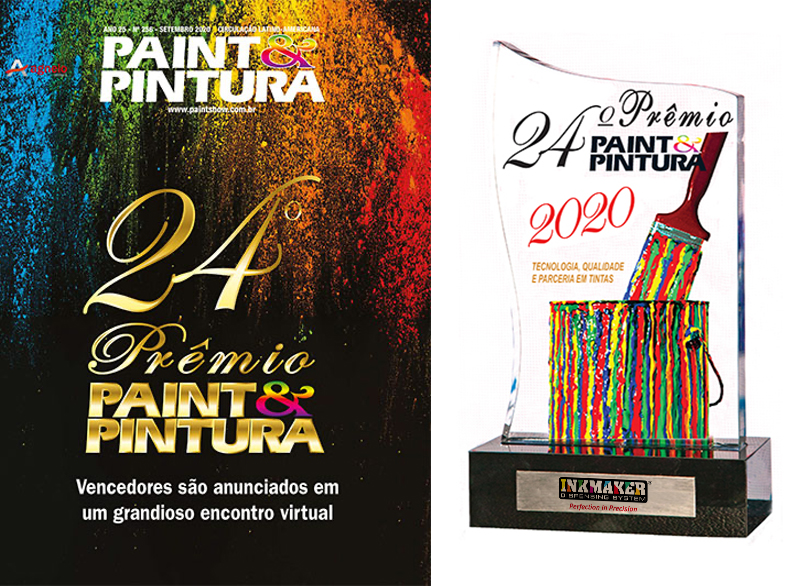 The award broadcast on YouTube directly from Espaco Vila Bisutti, in Sao Paulo, was presented by master of ceremony, Dani Reis. The winners for each of the 53 categories were nominated by invited executives from the paint industries and sector entities from all over Brazil, who entered via live link.
Among the names selected to announce the winners live were Daniel Geiger, Campos, President of AkzoNobel for South America; Filipe Colombo, CEO of Anjo Tintas ; Paulo Moreira, general director of Dakar; Adhemur Pilar, president of Flint Group; Freddy Carrillo , president of Sherwin-Williams Brasil ; Reinaldo Richter, managing director of WEG Tintas; Ricardo Stiepcich, leadership of Futura Tintas; Eduardo Moretti, CEO ofIquine paints; Mateus Aquino, president of Axalta Coating Systems Brasil; Milton Killing, CEO of Tintas Killing; Edmilson Zanatta, vice president of Farben; Marcio Grossmann, general manager South America at PPG Industries; Guilherme Mendes, director of architectural business for South America at Tintas Renner by PPG; and Mike Wouters, president of Sun Chemical do Brasil.
"We are very proud of this accolade and thank all voters for their support and Lucelia Monfardini, Erica Brandao and all the team at Paint&Pintura for their professional organisation of this yearly event," said Fernando Sano Itaziki, Area Sales Manager, Inkmaker, who together with Luis Henrique, runs the Inkmaker Group operations in Latin America.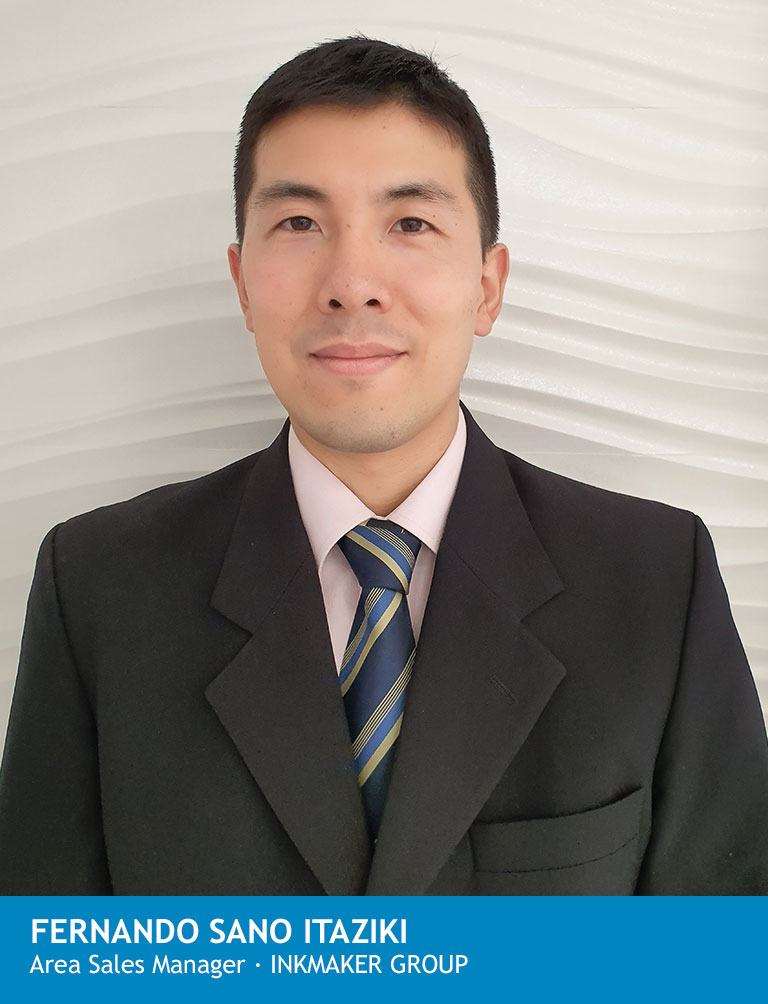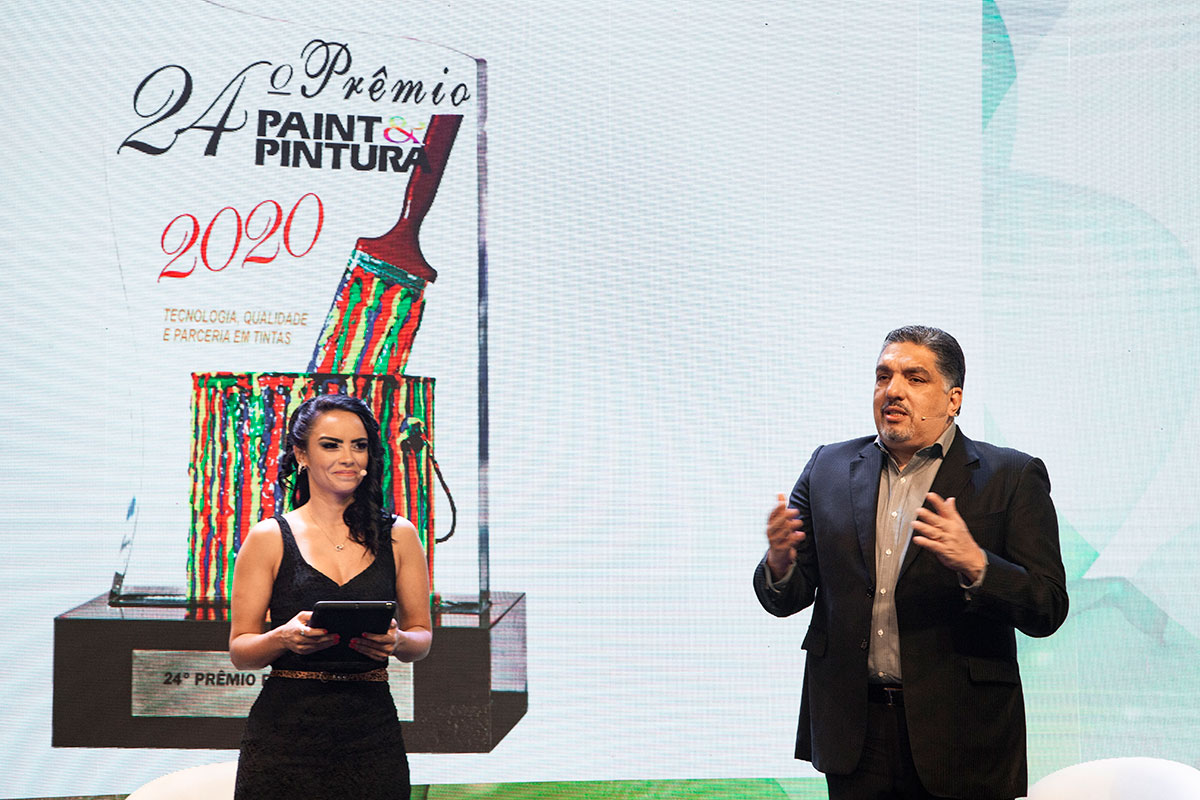 The Inkmaker Group, who recently made global headlines for their acquisition of custom-dosing-system specialist SWESA Dosiersysteme GmbH, has been a trusted brand in the Brazilian market for over twenty years and through its investments has grown to achieve market dominance throughout Latin America.

"All of us, at Inkmaker Group, are honoured and thankful of the recognition of the Brazilian people who, through their votes, have once more confirmed our position as the leader in industrial tinting systems in the South American market. We will endeavour to uphold the trusted service of quality and "perfect in precision", that our audience has come to expect of the Inkmaker brand," said Christophe Rizzo, CEO EMEA / Americas, Inkmaker Group.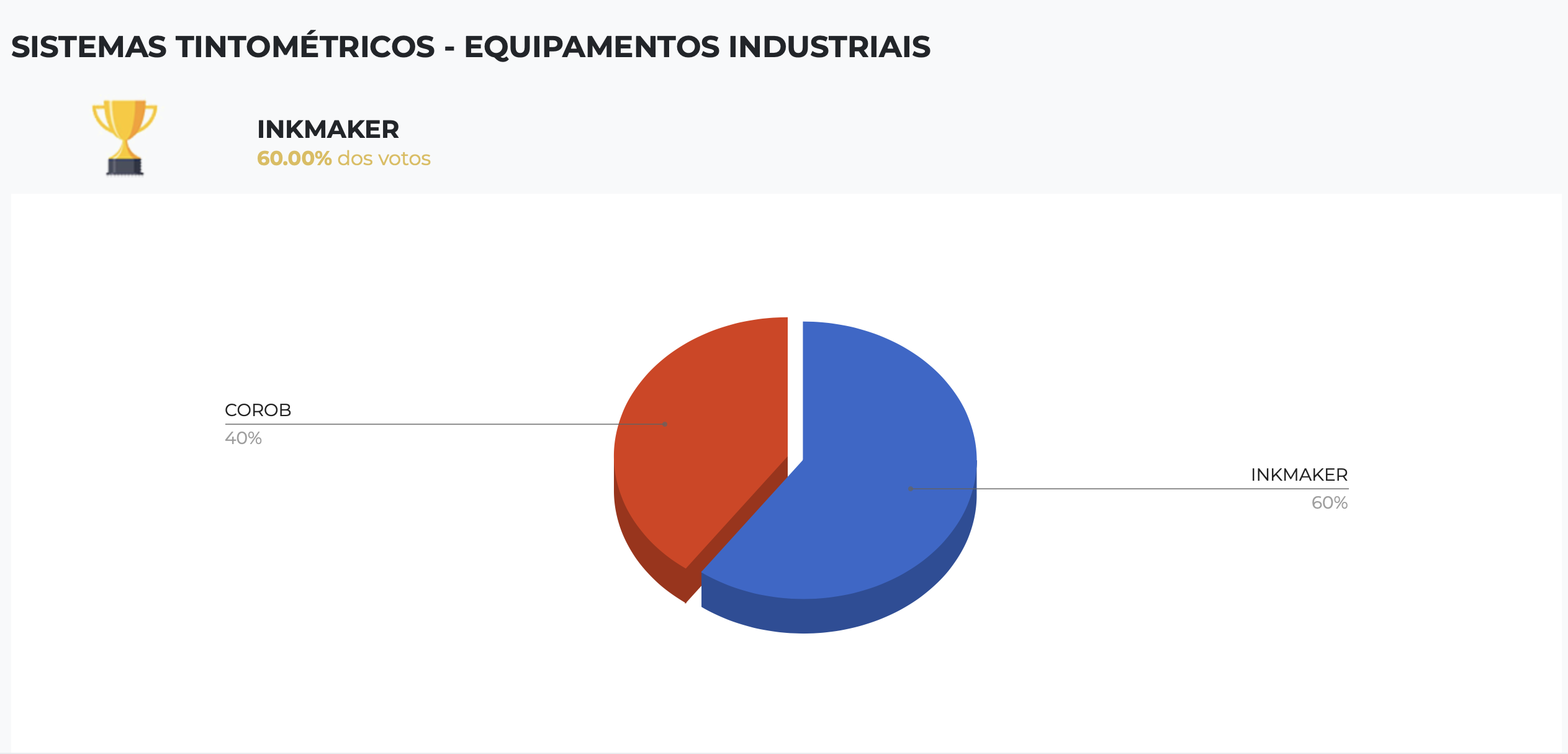 Silvio Cimenti / Inkmaker Group Communications