It was blood, sweat and fears for the team at Inkmaker and Teko in Malaysia, over the past two days, as they were taken through life-threatening drills on how to react under stress and even duress!
The #OccupationalFirstAid course, led and conducted by Training Manager, Ku Ching Lee—of the acclaimed www.lifesavingpro.com.my of Malaysia—and experts Nizam Bin Na'aim and Zarul Amin Bin Zainal Abidin, covered much more than the standard #CPRandAEDtraining. A mock road-accident situation and a knife attack scenario, inclusive of special effects with fake-blood and protruding or amputated limbs, were the highlight of an unforgettable experience in life-saving.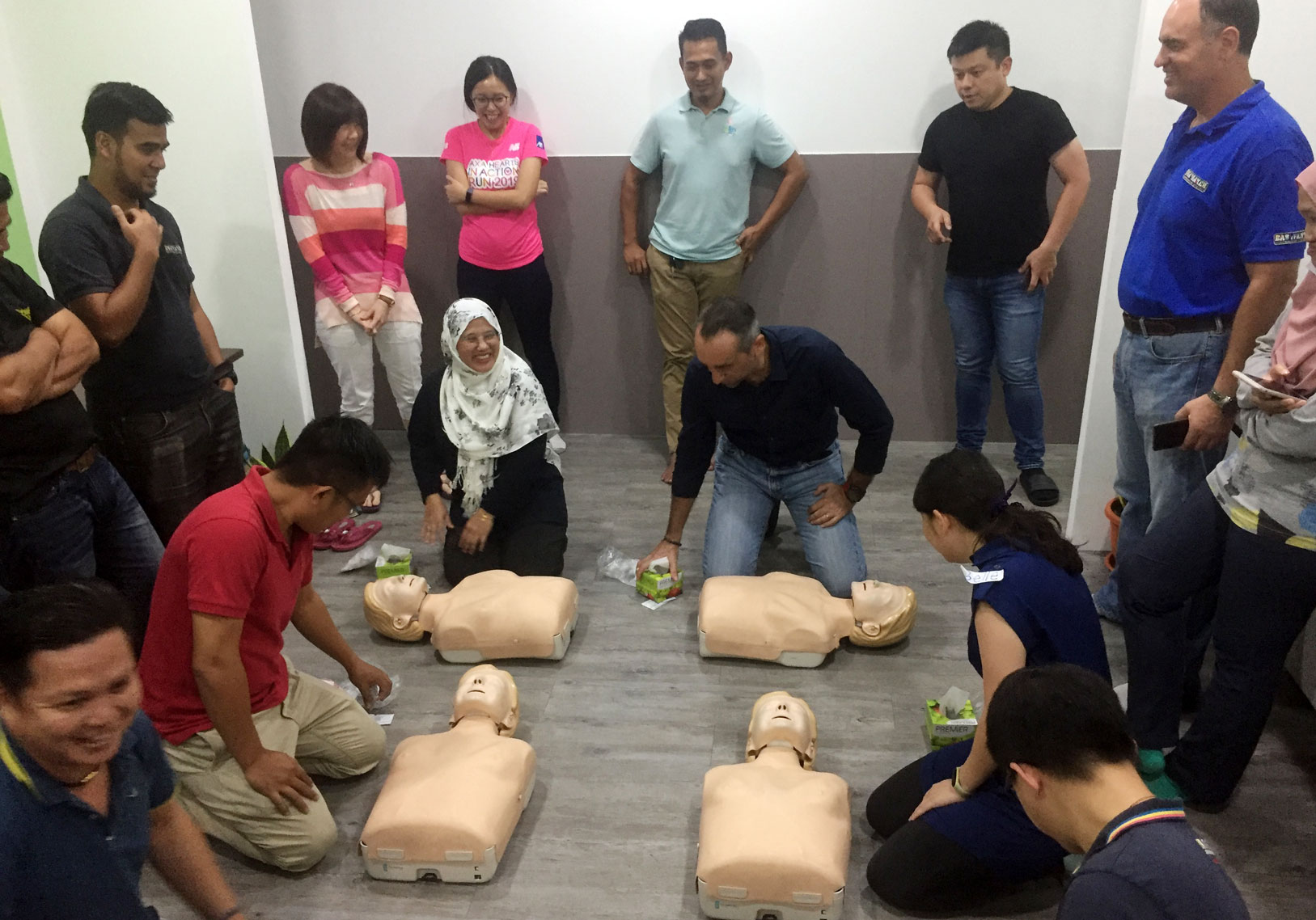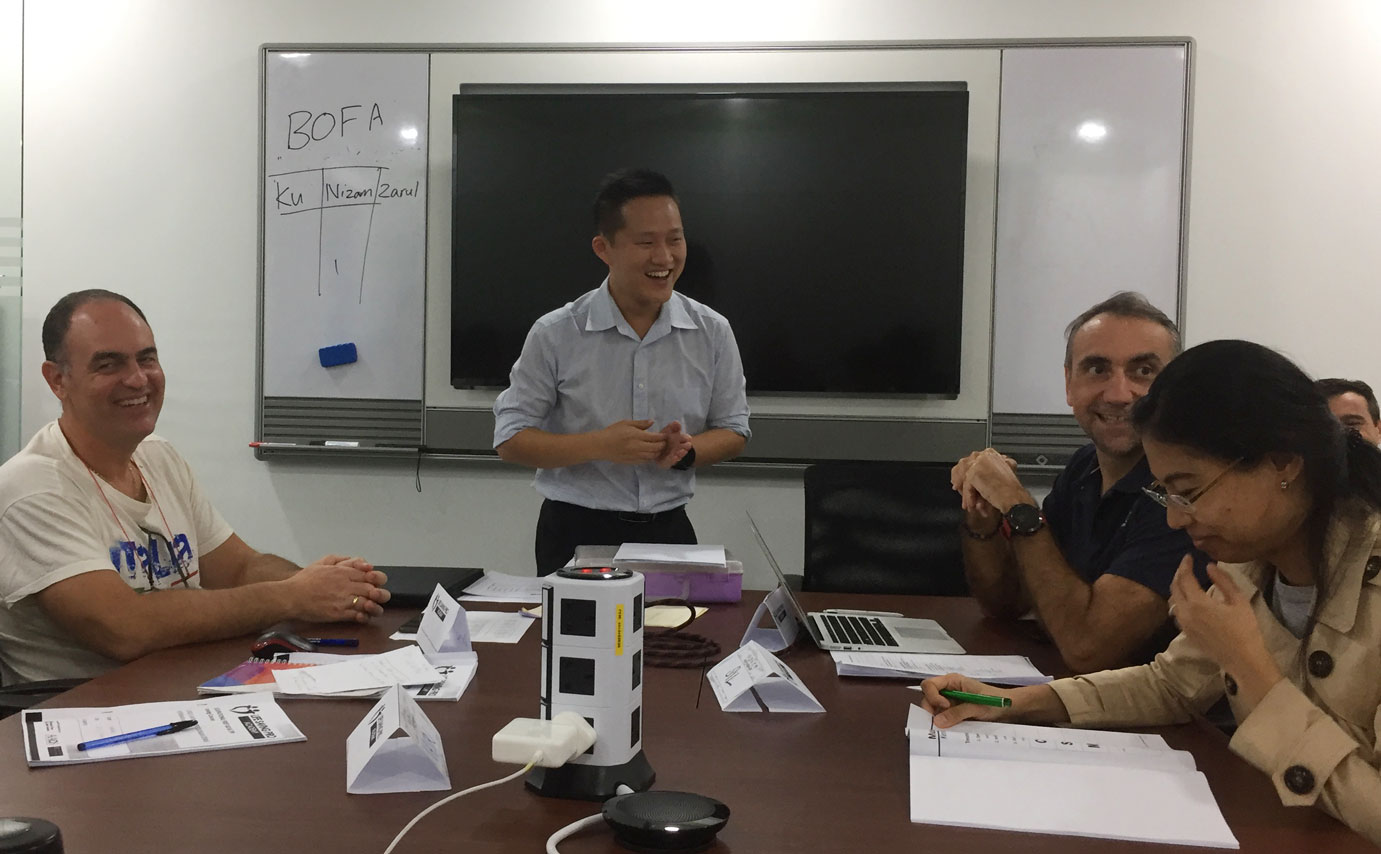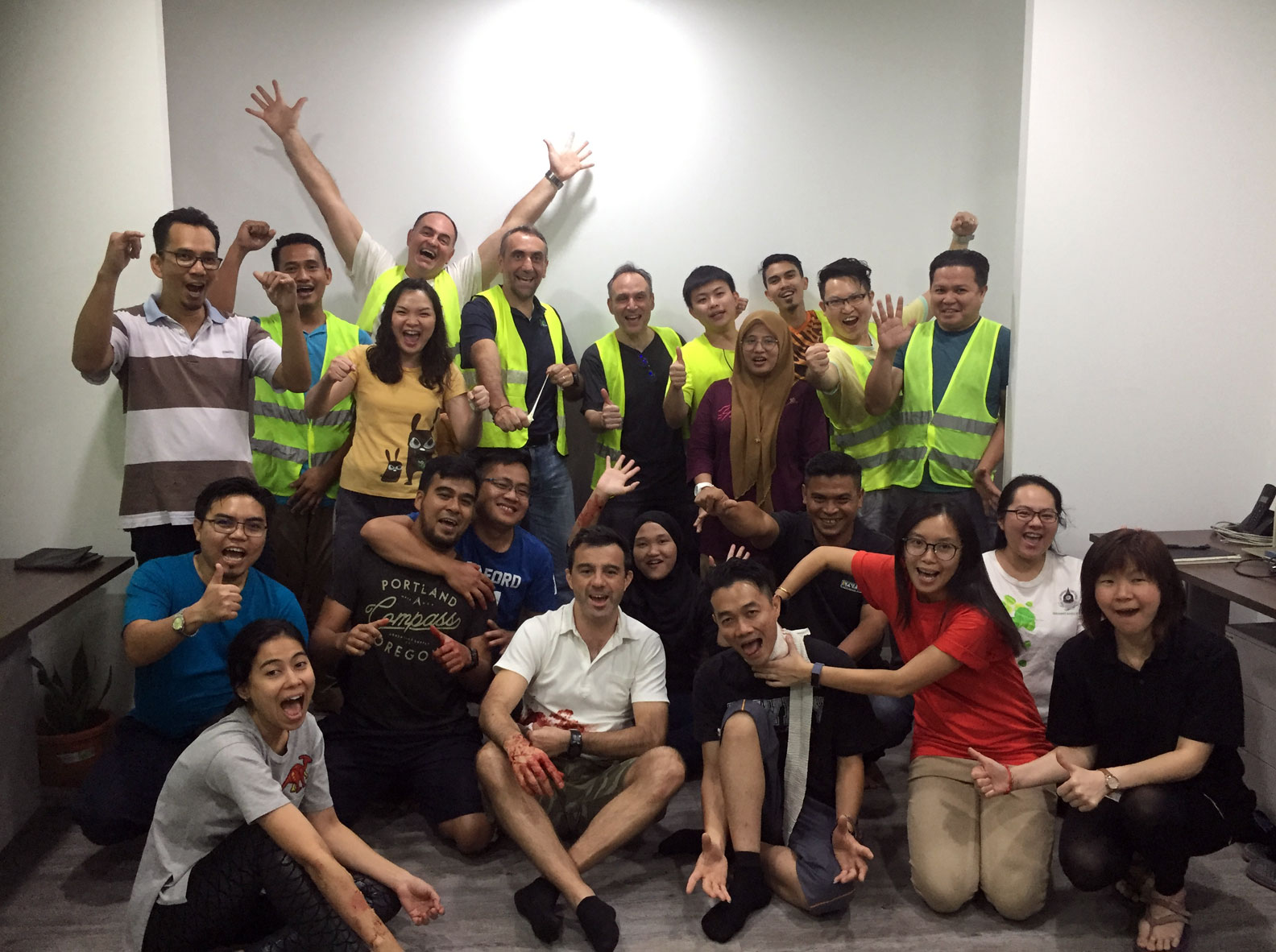 "We like to up the ante," explained Ku, "life-saving is vital—so our course must be memorable." And memorable it was, as the course made such an impression on the Inkmaker and Teko team that every participant passed both the physical and written assessment and will receive certificates based on the #AmericanHeartAssociation standard.
"When we started I had trouble locating my pulse" said Andrea Villa, Area Sales Manager, Asia for the Inkmaker Group, who flew in from Thailand, purposely, "once the course was over, I had mastered the basics of life support!"
Silvio Cimenti / Inkmaker Group Communications